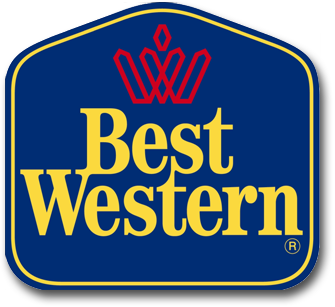 Testimonials
"Most Accommodating"
Extra large, clean room! Excellent customer service and value. The bed was comfortable and had a "fresh" feel as the pillows were more than ample and propped up refreshingly. Many thanks for a good night's rest.
---
"Perfect in every way...."
We traveled to the Hill Country for a long weekend getaway. This hotel was easy to find and was in a great location. Our room was enormous! It was spotlessly clean, and had wireless internet and a mini-frig and microwave oven. The bed was amazing - one of the best sleeps I've ever enjoyed in a hotel. A hot breakfast at the restaurant next door was included with the room, and there was unlimited coffee in the lobby. The front desk hostess, Tammy, was incredibly friendly and polite. What a lovely property and a perfect place for a romantic getaway!
---
"What wonderful beds...They should be famous for their beds! Like no other hotel."
Their price was what got us to the "BEST WESTERN SUNDAY HOUSE", but their comfortable rooms will keep us coming back. They had the best bed I have ever slept in, in a hotel~ Really! It was a lovely room, with nice furnishings, ie , couch and wing back chair, desk, and dresser, but very spacious in its design layout. The courtyard was beautiful with large trees surrounding the pool that overlooked the 2nd landing where we were staying. The staff was helpful and friendly, The free breakfast at the restaurant next door was not the usual continental breakfast. They offered a full breakfast of eggs, bacon or sausage with potatoes and toast. Or Pancakes with sausage or bacon, and for the kids, cereals.  BUT IT WAS REALLY THE BED THAT MADE THE DIFFERENCE!. IT WAS SOFT,WITH NICE PLUSH, LINENS . All I can hope is all Best Westerns work the same way, as we travel 2 -3 times per year so .... Holiday Inn look out, here comes Best Western.
---
"Comfortable, large rooms"
We stayed at this hotel while moving across the country with our dog and two cats. The extra large, spacious room that seemed to be the standard room at this hotel was just what we needed for our little traveling menagerie. Our room was clean and comfortable and well-insulated from the noise of other guests. Though we did not have a chance to take a dip, the swimming pool looked inviting.